Upcoming Events
Monthly health gatherings every
second Sunday 2 to 4 pm.
Open to the public.
Sign up in advance.

Bible study/discussion and dinner
Saturdays 11 am to 6 pm

Sign up for Spring Survival
May 12th, with Jim Blizzard

School of Promise:
Medical Missionary Training
Grand Opeining 2019
Country Living
"Pure air, good water, sunshine, the beautiful surroundings of nature... these are God's means for restoring the sick to health."
Ellen G. White, 1902
Our Home
Our thirty acre farm is covered by high country trees in the rolling hills south of the beautiful Fingerlakes region. It is the home of Eastman Hill Health and Training Center, a place where we teach and train people to care for their health and to stay alive in the wilderness.
Wilderness Survival Program

Group and Private Survival Training
We offer classes to people of all ages who want to learn more about the bountiful world we live in and how to survive in it.

Here are a few basic skills we like to share with everyone:
Food, water and shelter
Campsite set up and campfire cooking
Bow drill and hand drill fire making
Identifying useful plants
Using ropes, tying knots and making cordage
Knife and axe use and safety
Primitive tool making
Accident prevention
Emergency care

Our Farm
Jim worked many years in apple orchards pruning trees. Here is a picture of one of our trees, maybe 100 years old, that had been long abandoned. Here is the result of several years of his work: our best crop ever.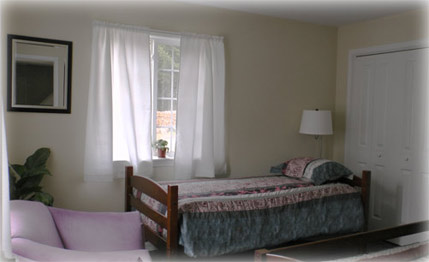 Residential Programs
Our health, Medical Missionary Training, and Wilderness and Survival programs offer comfortable living quarters.
Camping is available to guests in the Wilderness Survival Program.

Daily Services

Hours: Monday through Friday 11 am to 6 pm



Counseling
Healing Therapies
Cleansing
Private or Group Lessons

Natural Solutions For
Immunity
Digestive Disorders
Infections
Prevention
Wound Care
Brain Injury or Deterioration
Mental Health
Food Poisoning
Allergies

Alternative Pet Health Care

Hours: Monday through Friday 11 am to 6 pm



Nutritional Counseling
Healing Therapies
Cleansing









School of Promise: Medical Missionary Training
The School of Promise equips the missionary with knowledge and understanding of:
| | |
| --- | --- |
| Bible principles | Natural medicine |
| Natural remedies and their applications | Cooking and raw foods prep |
| Freeing food of toxins | Emergency care |
| Primitive emergency care | Natural health and disease |
| Plant identification | Basic gardening skills |
| Primitive wilderness skills | Career planning |