A Little History
Jim and Jacquelyn met on a beautiful lovely day in church. Neither were looking for marriage, but the moment Jacquelyn met Jim she knew he was the right person for her. Jim liked Jacquelyn from the beginning, but tried not to think about her too much. They got married a few months later.
They built their home in Willseyville, NY. Since, they have had very little time to even plant the front yard with grass, but they are thinking about it. They seem to prioritize research, health ministry, gardens, ducks, planting apples trees, chopping fire wood and lovely walks through the woods; but even struggle to get through this short list.
They are committed to helping others be happy and healthy by learning what is true and useful in all facets of life.
---
Jim Blizzard is Co-Director of EHLC, Wilderness and Life Skills Instructor.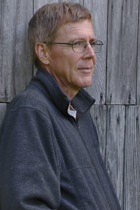 Here is what Jim has to say:

"I imagine being on a canoe trip in a very remote area with all my trusted camping gear, and an hour or two before dark a terrible wind comes and sinks my canoe. When I swim to shore I have no shelter, no knife or hatchet, no lighter or matches, no cooking gear, no container for water, no compass, no phone and no food. My goal is to be able to comfortably survive for as long as necessary in a scenario such as this one, or any other one.
The more I learn about nature, the more I see the Creator's hand in it. Everything necessary to not only survive, but to thrive is built into everything around us. Making fire with no matches gets lots of attention, and it's lots of fun, but I can also make strong rope from quite a variety of different things, boil water and cook food without pots and pans, and find food and medicine almost anywhere. One of my favorite things is to make the tools I need from whatever is available in any location.
One of the best things about learning the skills is that there's always more to learn, and that means there's always more to share with others. I've helped people from 5 years old to 65 learn to make fire without matches, and everyone who does it goes away feeling they have done something really amazing."
---

Jacquelyn Blizzard is Co-Director of EHLC, Health Coach and Instructor.
Jacquelyn continues to research and educate. With a passion for education she has found her interest discovering and assimilating the newest research and finding ways to apply this research. In doing so Jacquelyn continues to investigate and educate people on understanding, finding and resolving the underlying causation of chronic diseases.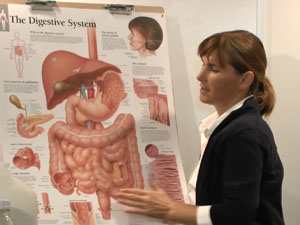 Here is what she has to say:

"I make it my mission to practice and teach Medical Missionary Work; to help others restore and maintain their health. After many years of battling my own health challenges, it is a great joy teaching others how to overcome some of their own obstacles by using simple remedies, gaining a knowledge of the body and learning the art of healthful food preparation."
"...For their own sake, they should, while they have opportunity, become intelligent in regard to disease, its causes, prevention, and cure." --