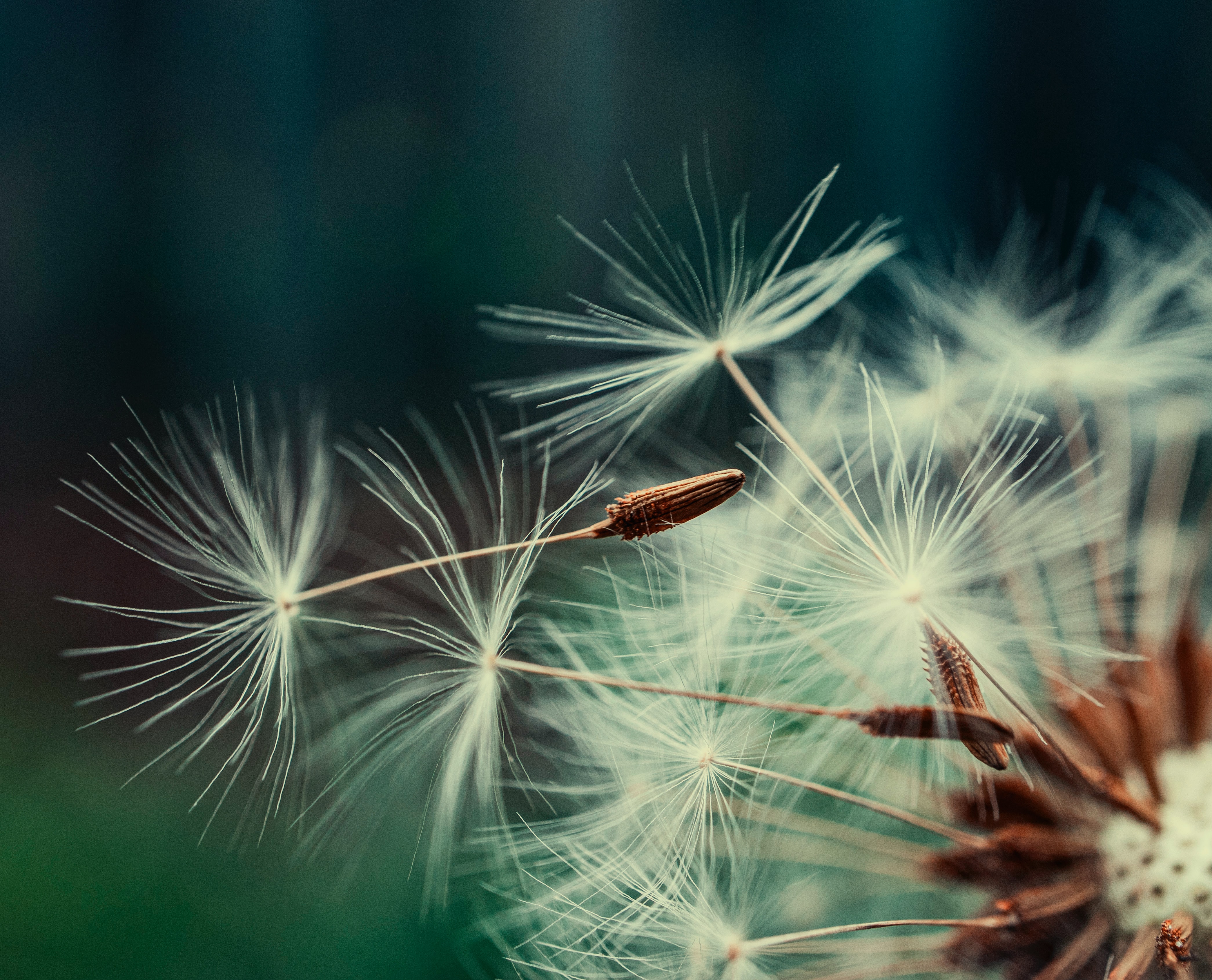 I MUST PRAY MORE
by J.N.Andrews
I habitually feel this necessity, but the other day the conviction came to my mind with strange power, and I said with greater emphasis than ever, I must pray more. It struck me with indescribable wonder that so little time should be employed, and so little energy expended in prayer, even by those who are prompt to acknowledge its dignity as a privilege, and its efficacy as a means of obtaining good. It is not now as it was in patriarchal times. We do not pray as Jacob did. He wrestled until the breaking of the day. Yes his praying was wrestling, and it lasted all night. We put forth no such power in prayer, and we do not allow the repose of our nights to be interrupted by it. It is not because our wants are all supplied that we are so feeble and brief in prayer - nor is it that God's bounty is exhausted. We are, as poor as creatures ever were, and He as rich, and as munificent as ever. His hand is not shortened, neither his ear heavy.  
Only think how small a portion of each successive day is spent in prayer. I wonder if any Christian ever thought of it, without being so dissatisfied as to resolve that he would spend more time in prayer the next day. Just add together the minutes you daily occupy in supplication, and the kindred exercises of devotion, scriptural reading and meditation, and see to what it will amount. Will the sum total be one hour? What? less than an hour a day in devotion? - not one twenty-fourth part of time! And is this all which can be afforded? Let us see. How much time has business? Could not a little be saved from business for prayer? Do you not give an hour or two more to business every day than it absolutely requires? Then how much time has sleep, for the refreshment of the body? Might not some little time be redeemed from sleep and spent in prayer, with more profit to the whole man than if it were given to repose? Would not the soul thereby obtain a rest which would most favorably re-act on the body? I do not believe that the Psalmist suffered any thing in the day for the hours of night he spent in communing on his bed with his own heart and with God. I do not believe that even "tired nature" had any reason to complain of that interruption of the repose due to her. I suspect he enjoyed as good health, and was as vigorous through the day as we, though he arose at midnight to give thanks unto God, and prevented the dawning of the morning with his prayer. Such interruptions of sleep are no loss even to the body. I am sure, and I think no one can doubt, that considerably more time might be afforded for prayer than is actually given to it. If we take none from business and none from sleep, yet could not some be spared from the table, or conversation, which is not always the most profitable? Perhaps some of us spend more time in barely receiving the body's nourishment, than we do in the entire care of the soul! But not to dwell to tediousness on this topic. You have only to look back on a day, to perceive how much of it might have been spent in prayer and devotion without interfering with anything which ought not to be interfered with. 
Seeing then that we can pray more - that time can be afforded for it, I am amazed that we do not pray more. If prayer was nothing but a duty, we ought to pray more. We do not pray enough to discharge the mere obligation of prayer. We are commanded to pray more than we do, and to pray "without ceasing." But prayer, while it is a duty, is rather to be viewed by us in the light of a privilege. And O, it is such a privilege! What a favor that we may petition God and ask of him eternal life, with the confidence that we shall not ask in vain! How strange it is that we no more value and exercise this privilege of prayer! It is astonishing that the sense of want, or the desire of happiness, does not carry us oftener to a throne of grace, and that we should ever require to be incited to prayer by the stimulus of conscience. Oh! I wonder that we do not oftener go unto the King, whose gracious sceptre is ever extended toward us - I wonder we have not more frequent and longer interviews with our heavenly Father. It is strange we do not pray more, when prayer is the easiest way of obtaining good. What is so easy as to ask for what we want? How could we receive blessings on cheaper terms? Surely it is easier than to labor, and less expensive than to buy. It may be hard to the spirit to ask of men. To beg of them you may be ashamed. But no such feeling should keep you aloof from God. He giveth and upbraideth not.  
But prayer is not merely the easiest way of obtaining good. It is the only way of obtaining the greatest of all good. The subordinate necessaries of life we get by labor or purchase; but the things we most need are given in answer to prayer. The one thing needful is a divine donation. We ask, and receive it. Now we labor much. Why do we not pray more? Do we seek a profitable employment? None is so profitable as prayer. No labor makes so large a return. If you have an unoccupied hour - and you have many, or might have by redeeming time, - you cannot employ it in any way that shall tell so favorably on your interests as by filling it up with petitions to God. Yet when we have such an hour, how apt we are to spend it in unprofitable intercourse with our fellows, rather than in communion with God. It is wonderful that we talk so much, when, "the talk of the lips tendeth only to penury," and pray so little, when prayer "brings a quick return of blessings in variety." 
Is there anything attended by a purer pleasure than prayer? One who knew, said, "It is good for me to draw near to God" - and again, "It is good to sing praises unto our God: for it is pleasant, and praise is comely." All the exercises of devotion are as full of pleasure as they are abundant in profit. 
But prayer is not only a means of getting good. It is such a means of doing good, that I wonder our benevolence does not lead us to pray more. We are commanded, "as we have opportunity," to do good unto all men. Now prayer affords us the opportunity of being universal benefactors. Through God we can reach all men. We can make ourselves felt by all the world, by moving the hand that moves it. In no other way can we reach all. Prayer makes us, in a sense, omnipresent and omnipotent. It prevails with Him who is both. 
The world needs your intercessions. It lies in wickedness. Zion needs them. She languishes because few pray for her peace; few come to her solemn assemblies. Whose family needs not the prayers of its every member? Who has not kindred that are out of Christ? With such a call upon us for prayer so urgent, and from so many quarters, I wonder we pray no more.
I must pray more, for then I shall do more - more for God, and more for myself: for I find that when I pray most, I accomplish more in the briefer intervals between my devotions, than when I give all my time to labor or study. I am convinced there is nothing lost by prayer. I am sure nothing helps a student like prayer. His most felicitous hours - his hours of most successful application to study, are those which immediately follow his seasons of most fervent devotion. And no wonder. Shall the collision of created minds with each other produce in them a salutary excitement, and shall not the communion of those minds with the infinite Intelligence much more excite them, and make them capable of wider thought and loftier conceptions?  
I must pray more, because other Christians, whose biography I have read, have prayed more than I do.
God is disposed to hear more prayers from me than I offer; and Jesus, the Mediator, stands ready to present more for me.
If I pray more I shall sin less.
I will pray more. The Lord helps to fulfill this resolution.
Go to God as a sinner, if you question your right to go in any other character: he always received sinners.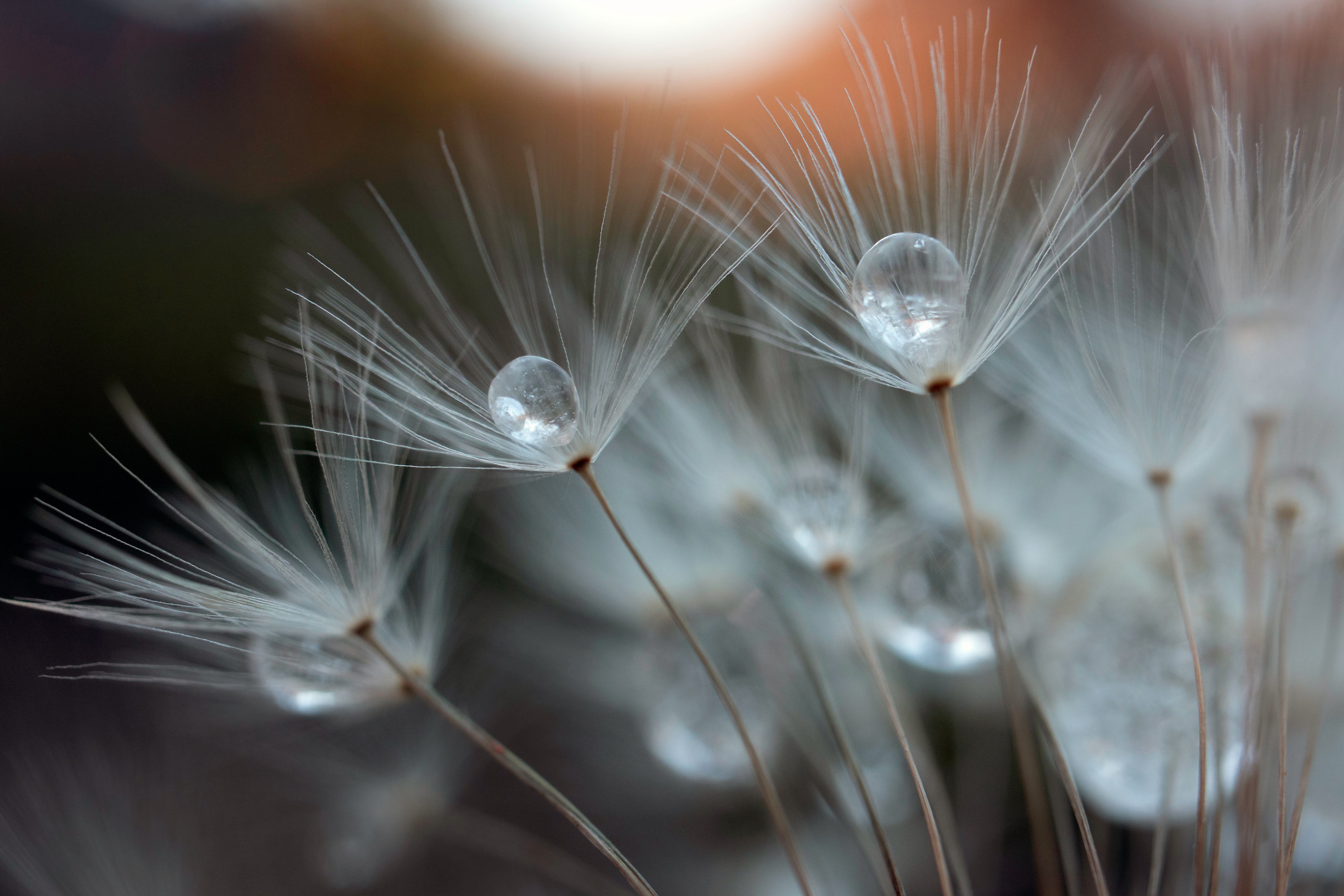 HOW SHALL WE ASK?
by M. M. Osgood
"ASK, and it shall be given you; seek, and ye shall find; knock, and it shall be opened unto you." Luke 11:9.
We have here the word of him who is emphatically "The Truth." Those to whom these words apply may know they have the things for which they ask, for they will willingly comply with the conditions. To whom, then, are they addressed? By reading the first verse we find he is talking with his disciples, who asked him to teach them to pray. They were addressed to those who believed in, and followed, Jesus. It may now apply to all those who believe in, and fully follow, him. In Jesus' last prayer with his disciples he anticipates the wants of all those who should believe through their word, and asks for them, and the disciples present, like blessings. See John 17:11,20,21. We who believe them through their written word, may claim the promise if we fulfill the conditions. What are the conditions?
1. We must not, like the hypocrite, pray to be seen of men. "When thou prayest, enter into thy closet, and when thou hast shut thy door, pray to thy Father who is in secret." Matt.6:5,6. All who have realized the blessedness of communion with god, know that the secret place, where no eye but his can see, no ear but his hear, is the dearest, sweetest spot on earth. 
2. "And when ye stand praying, forgive, if ye have anything against any one. but if ye do not forgive, neither will your Father who is in heaven forgive your trespasses." Mark 11:25,26.
3. "If thou bring thy gift to the altar, and there rememberest that thy brother hath aught against thee, leave there thy gift before the altar, and go thy way; first be reconciled to thy brother, and then come and offer thy gift." Matt.5:23,24. Our altar is the altar of prayer. The gift or offering we are to bring as a sacrifice, is a broken and contrite heart. See Ps.2:17. If we come then to the altar of prayer, and remember that we have in any way, either by word or deed, injured a brother (or neighbor) we are to seek reconciliation first, by asking forgiveness of them. If we have spoken unkindly or falsely to them alone, to them alone is confession due. If we have spoken these words to, or in the presence of, others, to them we must also acknowledge our fault, and counteract as far as may be, the wrong influence and impressions our words have caused. If we have been guilty of oppression, or fraud in the least degree, this also must be confessed, and as far as possible reparation be made to the injured. Zaccheus was ready to restore fourfold all that he had obtained unjustly; and when the Lord takes full possession of our hearts, we shall be anxious to make full restoration.
Thus much in regard to the duties required toward our fellow-creatures before we present our petitions. What does the Lord require in regard to himself?
1. Have faith in God. "For truly I say to you that whosoever shall say to this mountain, Be thou removed, and be thou cast into the sea, and shall not doubt in his heart, but shall believe that what he saith shall come to pass; he shall have whatever he saith. Therefore I say to you, Whatever things ye ask when ye pray, believe that ye will receive, and ye shall have them." Mark 11:22-24. "If any of you lack wisdom, let him ask of God that giveth to all men liberally and upbraideth not, and it shall be given him. But let him ask in faith, nothing wavering; for he that wavereth is like a wave of the sea, driven with the wind, and tossed. For let not that man think that he shall receive anything of the Lord." James 1:5-7.
2. In order to have a ground for the exercise of faith, we must do those things that please God. "For if our heart condemn us, God is greater than our heart, and knoweth all things. Beloved, if our heart condemn us not, we have confidence toward God. And whatsoever we ask we receive from him, because we keep his commandments, and do those things that are pleasing in his sight." 1 John 3:20-22.
3. We must ask according to his will; that is, ask only for those things which he in his word declares himself willing to give. Whatever would make us holier, more like our Pattern, or whatever would tend to God's glory, we may ask, either for ourselves or others. See 1John v,16. But whatever tends to foster pride, or increase our covetousness, or selfishness, would not be in accordance with his will, hence improper to pray for. "And this is the confidence that we have toward him, that if we ask anything according to his will, he heareth us. And if we know that he heareth us, whatsoever we ask, we know that we have the petitions that we have asked from him." 1John 5:14,15. "Ye ask, and receive not, because ye ask amiss, that ye may consume it upon your lusts." James 4:3.
4. We must ask in Jesus' name. "Whatever things ye ask the Father in my name he will give you." John 15:23. If we rely on our own merits, or promises of future obedience, they will fail us. "There is no other name under heaven given among men, whereby we must be saved." To illustrate. A. and B. are partners in the mercantile business, each owning a share in the firm, consequently considered by each other as responsible persons. A stranger comes to A., seeking and obtaining employment. At the end of the week he asks his wages, wishing to purchase necessaries for his family. A. writes a line to B., requesting him to give this man goods to the amount of $6, and signs his name to the line. Handing it to the stranger, he says, "Go to the store of A. and B., and take up $6 worth, and I will be responsible." He goes, gets the goods, tells B. that he has been working for A., who sent him there to get that amount. But B. says, "I cannot let you take the goods unless A. sends an order to that effect. You are a stranger; I cannot take your word." The stranger then things of the line, and presents it to B., who upon seeing the writing and name of A., hesitates no longer, but delivers up the goods. Although we are not unknown to God, yet we are no more responsible than was this stranger, hence we need the name of one who is worthy, to present. And it must be genuine. If the stranger had forged the writing and presented it to B., he would have been detected at once by B.
We may profess to believe alone in the merits of Jesus, and when we offer our formal prayers, may say, "All we ask is in Jesus' name." But God cannot be deceived; he will not regard it. If we abide in Christ and bring forth fruit like him, the parent vine, we shall be his epistles, known and acknowledged by God whether by men or not. If Christ abides in us by his spirit, he will move us to ask just those things that are proper for us. "For we know not what we should pray for as we ought; but the Spirit itself maketh intercessions for us with groanings that cannot be uttered. And he that searcheth the hearts knoweth what is the mind of the Spirit, because he maketh intercession for the saints according to the will of God." Rom. 8:26,27.
Oh that we might realize our poverty, and unworthiness, and thus be enabled more fully to appreciate the matchless love of Jesus in giving us an order on the bank of heaven, signed with his own dear, all-prevailing name. When we remember the wondrous price he paid to secure the blessings now offered to us without money and without price, may it melt our hearts with gratitude, and bind us living sacrifices, as with cords, to the altar.
WE KNOW NOT WHAT WE SHOULD PRAY FOR
by Alonzo T. Jones
"WE know not what we should pray for as we ought." Not knowing what we should pray for as we ought, it is certain that we cannot receive as we ought even the thing for which we do pray.  All such praying as that, therefore, must, in the nature of things, be vague and indefinite, and weakening instead of strengthening to faith. But the Lord does not desire that any prayer shall ever be vague or indefinite. He never intended that prayer should ever in any way have any tendency to weaken faith.
The Lord desires and intends that every prayer shall be so definite and so certainly directed that both in its presentation and in its answer it may be a positive and evident strengthening of the faith of the one who prays.
How then, can this be, when it stands true that "we know not what we should pray for as we ought"? Ah! the Father has not left us alone; "the Spirit also helpeth our infirmities." And the Holy Spirit does know, perfectly, what we should pray for as we ought.
The Holy Spirit searches the heart and the conscience of man and also "the deep things of God." He knows perfectly what we need. He knows perfectly what we should pray for. He knows precisely how we ought to pray for what we should pray. He knows how this should be presented to God in such a way that a direct and evident answer may be received. He knows how to present our prayers exactly "according to the will of God." And "this is the confidence that we have in him, that, if we ask anything according to his will, he heareth us: and if we know that he hear us, whatsoever we ask, we know that we have the petitions that we desired of him." Such praying as this is a perpetual strengthening of faith.
Without the Holy Spirit we cannot pray at all "as we ought." Without the Holy Spirit, our prayers cannot be definite in aim, cannot be certainly according to the will of God, and therefore cannot strengthen faith. While, with the Holy Spirit, we can pray as we ought, our prayers will be definite in aim, will be according to the will of God, and therefore will perpetually strengthen faith, and will build up the believer in genuine faith.
The sum of all is, therefore, that we must not pray, we must not think of praying, without the Holy Spirit.
Wherefore, beloved, build up "yourselves on your most holy faith, praying in the Holy Ghost."
"The Spirit itself maketh intercession for us." "Receive ye the Holy Ghost."
"This is the record, that God hath given to us eternal life, and this life is in his Son."
Who shall say that that record is not correct? "This is the witness of God which he hath testified of his Son." God is the witness. The testimony is therefore true. The record is correct. Eternal life, therefore, is a gift of God only in his Son.
God being the witness, the testimony therefore being true, and the record correct, who can possibly deny the conclusion, which, indeed, the Lord himself has drawn: "He that hath the Son hath life; and he that hath not the Son of God hath not life"?
Eternal life being the gift of God, only in his Son, it is absolutely impossible for any one to have eternal life, anywhere or in any way, who has not the Son of God.
In him, however, it can be had for the taking. For "verily, verily, I say unto you, He that heareth my word, and believeth on him that sent me, hath everlasting life, and shall not come into condemnation; but is passed from death unto life."
It is written: "No man knoweth the Father, save the Son, and he to whomsoever the Son will reveal him."
God is known only in Christ, only as he is revealed through Christ. For "God was in Christ, reconciling the world unto himself." He is "God manifest in the flesh." He is "God with us."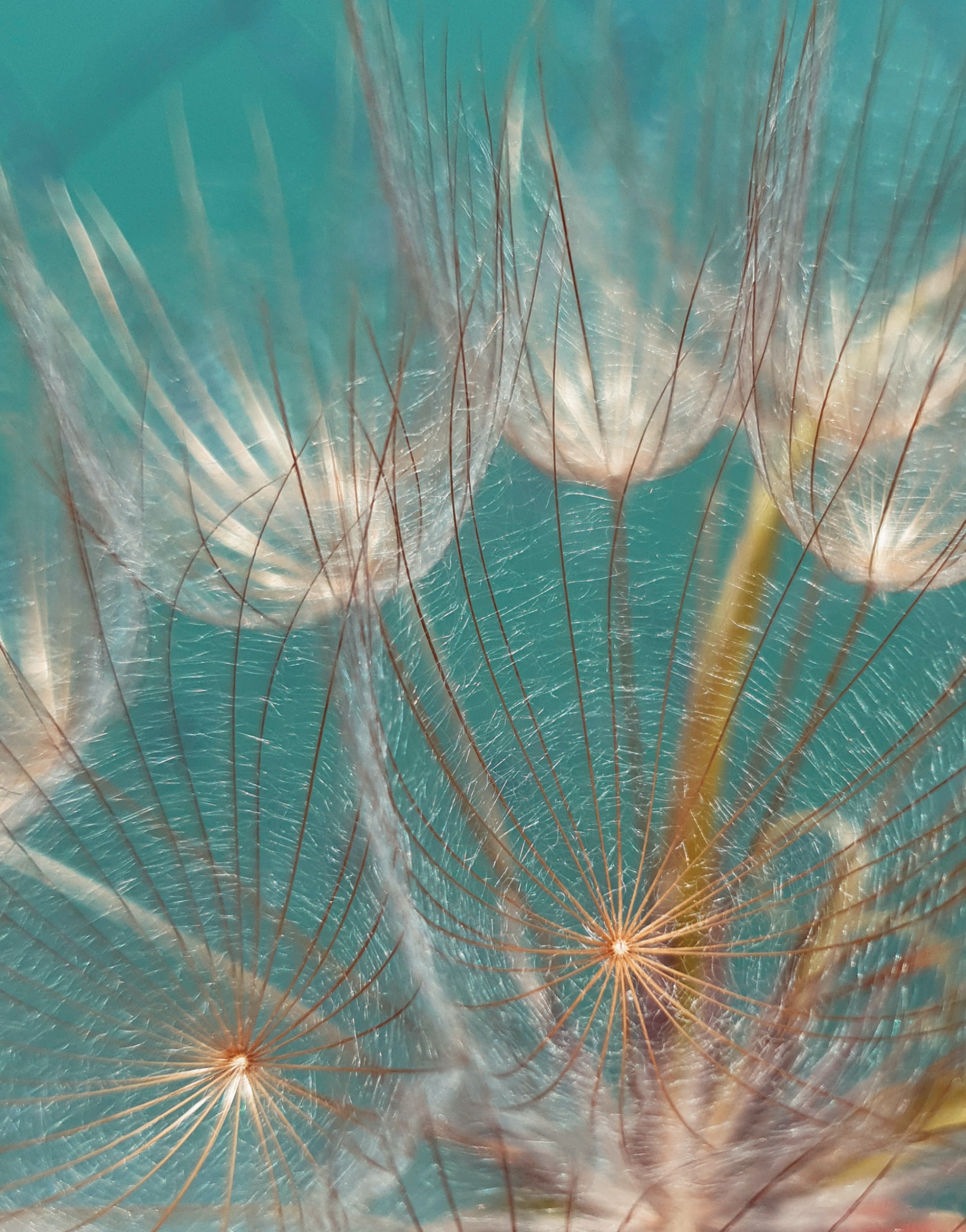 THE SPIRIT HELPS
by D. Hildreth
HERE we are on the verge of the perils of the last days. A few more conflicts and all will be over. A few more struggles between the flesh and the Spirit, and the dividing line which separates the righteous from the wicked of Adam's race, will be finished, the last hour of probation passed, the goal reached, and the doom of every individual of a fallen race sealed forever. This being the case, the people of God who understand these things should be making all preparation to bid a final adieu to a sinful world, which has afforded them a sort of home for the time being, they should be constantly absorbed in the theme of the coming of their glorious Redeemer, they should be cutting loose from the world and be fully awake.
We ought to avail ourselves of every portion of the word of God, and manifestation of his Spirit that will benefit us at this time. We are wretched, and miserable, and poor, and blind, and naked. We must examine ourselves and prove our own selves. 2Cor. 8:5; Ps.26:2. Come unto me all ye that labor and are heavy laden and I will give you rest, says Jesus. Although this language is addressed particularly to the convicted sinner we can avail ourselves of it. Do we not labor and strive, watch and pray? Are we not sorely pressed by the powers of darkness? Do we not feel burdened many times? If so Jesus says to us, "Come to me." We then resolve anew to call on the Lord, and strive with all our powers. Day after day we wrestle and strive without much success. We go to the Lord in our distress, and ask, why is this? Perhaps the Lord then shows us that we have been relying too much on our own strength. We cannot do it all, neither will he do it all for us, and happy is that man who finds the exact place where he and the Spirit can labor harmoniously together, for the result will certainly be victory over every foe, and freedom in Christ. John 8:36.
We have now reached the place where we find ourselves poor and needy; in the greatest need of effectual and immediate aid. Now what shall we do, shall we cry mightily to God? Yes, but how, with our own strength? No; thank the Lord, a most precious promise here meets our case. "And I will pour upon the house of David, and upon the inhabitants of Jerusalem the spirit of grace, and of supplications." Zech. 12:10. The Lord even helps us to supplicate a throne of grace. What more can we ask? Paul speaks of this in Rom. 8:26, "Likewise the Spirit also helpeth our infirmities; for we know not what we should pray for as we ought; but the Spirit itself maketh intercession for us;" that is, the Spirit prays through us. This reflects upon the benevolence, love, and condescension of God in the highest degree. What more can be done than has been done for us. Isa. 5:4. But there is a principle which underlies the whole of this which must not be passed over, and that principle is faith. The church in the wilderness fell, through unbelief (Heb. 3:19), and this has always been its besetting sin. Chap.8:1. Three prominent virtues of the Christian are faith, hope, and love. Paul says the greatest of these is love. 1Cor.13:13. The superiority of love may be explained in this manner. Faith reaches up and fastens upon a single object, that object being God. Love fastens with equal strength upon the same object, but at the same time runs out upon a thousand objects on the earth. Here it is superior. Again, faith commences about the time of conversion, reaches to the resurrection, and there ceases. Love commences with faith, runs parallel with it to the resurrection, and there instead of ceasing, expands and continues throughout eternity. Here again it is superior. But in the single relation the creature sustains to the Creator in the mortal state, which is greatest, love, or faith? Which is the greatest to love God with all the heart, or to remove mountains by faith? Hope is limited in duration the same as faith. Love was the favorite theme of the apostle John, but in his writings is the following remarkable expression, "And this is the victory that overcometh the world, even our faith." 1John 5:4. Faith is the foundation upon which hope and love rest, for it is impossible to hope or love till we believe. Faith is the main pillar in the temple of love, and whenever a spiritual Samson succeeds in pulling it down, the edifice is in ruins. We must have faith then. Can we believe in our own strength? We cannot.
But some man will say faith is the act of the creature. So is prayer. We can do one in our own strength just as well as the other. The disciples prayed the Lord to increase their faith. Luke 17:5. Jesus says, "Without me ye can do nothing." John 15:5. As faith is an act it is comprehended in this saying of Christ. It is said to be the gift of God. Eph. 2:8. "Looking unto Jesus the author and finisher of our faith." Heb. 12:2. This is conclusive. Man is feeble and helpless and cannot take a single step in his own strength. If he could he would have whereof to glory. God forbid that we should take the glory that belongs to him and give it to the creature, for the glory all belongs to God. The Lord helps us to believe, helps us to love, helps us to hope, helps us to pray, and helps us to overcome. Praise his holy name; he has not left us to do anything alone, but helps us to do it all. Then let us pray to the Lord not only to increase our faith, but to pour upon us the spirit of grace and of supplications. See Jer. 31:9.
MAKING INTERCESSION FOR THE SAINTS
by Ellet J. Waggoner
Although Christ is not visibly present in the flesh, the Spirit as His representative is poured out upon all flesh; and thus it is really the same as though He had never left the earth, but had been multiplied indefinitely. Of the comforter who comes in His name, He says: "He dwelleth with you, and shall be in you. I will not leave you comfortless; I will come to you." John 14:17, 18. 
Now we may know more fully what it is to pray in the name of Jesus. It is to consider ourselves dead, and Christ living in our place, reanimating our body, and speaking with our mouth. So when we ask for deliverance, we are asking it not for ourselves, but for Him; we ask for His sake, on His account. Or, better still, it is Christ asking through us as for Himself. Then, remembering that when He cried He was always heard, we know that not one of our petitions offered in His name can be neglected.
"Likewise the Spirit also helpeth our infirmities: for we know not what we should pray for as we ought; but the Spirit itself maketh intercession for us with groanings which cannot he uttered. And He that searcheth the hearts knoweth what is the mind of the Spirit; because He maketh intercession for the saints according to the will of God." Rom. 8:26, 27.
The Spirit that so successfully made supplication in Christ still lives and makes intercession for us. Jesus has gone into the heavens "there to appear in the presence of God for us;" but by His Spirit He is still on earth dwelling with men. So by the Spirit in us we ourselves have access to the heavens, in the person of Jesus we ourselves are in the holiest, close by the throne of grace, boldly making our requests to God. And He has called us there for the express purpose of supplying all our need according to His riches in glory. Surely if we know this we shall never more go empty.